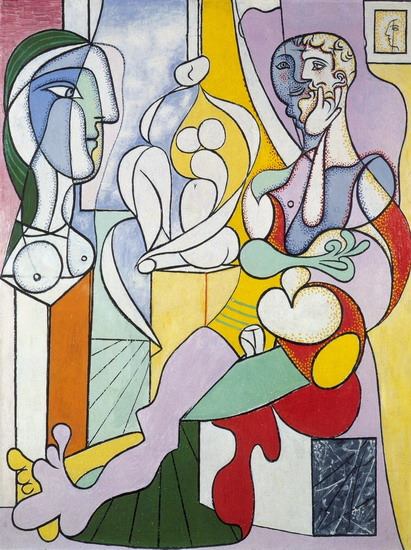 'DESIRE CAUGHT BY THE TAIL' BY PABLO PICASSO
Directed by Cradeaux Alexander, LUXE premieres 'Desire Caught by the Tail' with Bow Arts, a rarely produced play by Pablo Picasso!
Dates: 

Thursday, August 25, 2016

 & 

Friday, August 26, 2016 
Opening Hours: 7-10pm
Address: The Courtyard, Nunnery Gallery, Bow Arts, 183 Bow Road, London E3 2SJ
With an ensemble cast featuring: Clare Almond, Natasha Colenso, Melissa Dalton, Eldi Dundee, Hugh Leadon and Molly Ward.
Written in Paris in 1941 under the Occupation, the play is bawdy and burlesque. With characters including The Tart, The Onion, Big Foot, Thin Anxiety and Silence, Picasso's play is a play of misery, discomfort, anguish, hunger and passion which is caught in the impossibility of its fulfilment. It is outrageous and funny, with a lyrical spoken language which incorporates high poetics and absurdist juxtapositions.
Desire Caught by the Tail had its first public reading in 1944, which was directed and produced by Albert Camus and featured performances by Jean-Paul Sartre, Simone de Beauvoir, Michel Leiris, and Raymond Queneau among others.
LUXE is pleased to premiere this largely unknown theatrical gem with Bow Arts. In 2016 we are faced with a multitude of complex positions and relationships within modern warfare, nationalism and social battlegrounds. The absurdity of annihilation is a constant thread in Picasso's 1941 play; as such it remains chillingly and determinedly relevant to us all in 2016.
To reserve your spot on either night of this exciting piece, click here! And to learn more about Cradeaux Alexander visit  www.LUXE.org.uk .
Event Image: The Sculptor, 1931 by Pablo Picasso
---
ADDITIONAL PERFORMANCES:
17 -20 AUGUST 2016, 7:30-(tbc)  –  BREAD & ROSES THEATRE
68 Clapham Manor Street, Clapham SW4 6DZ, London
SUNDAY 21 AUGUST 2016, 4.30–6PM  –  V22 Louise House
Dartmouth Road, Forest Hill, London SE23 3HZ
THURSDAY 25 AUGUST 

 &  FRIDAY 

26 AUGUST 2016, 

 7-10PM  –  BOW ARTS
The Courtyard, Nunnery Gallery, Bow Arts, 183 Bow Road, London E3 2SJ